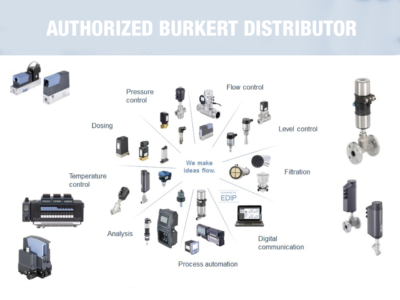 Bürkert creates systems for measuring and controlling gases and fluids for automation and fluid systems.
Christian Burkert founded Bürkert Fluid Control Systems in Germany in 1946. Christian first started to establish and construct products of the time: foot warmers, oven controls, and thermal controls. Over time Bürkert concentrated on valve technology and evolved into a benchmark for solenoid valves. Today Bürkert is an international leader in fluid control systems. Bürkert offers a multitude of products: solenoid valves, process and control valves, sensors, transmitters and controllers, pneumatics, and process interfaces.
Eagles Sensors & Controls is an authorized Burkert distributor. Contact us for sales and application support.