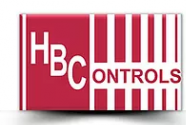 Eagle Sensors & Controls is an authorized HBC distributor. Contact us with sales and application support.
Simple, Silent & Reliable Solid State Relays & Power Controllers.
It's our job to make your life easier. In addition to providing quick-turn customized solutions, HBControls offers a wide range of standard Power Controllers designed to perform repeatedly and reliably in even the harshest industrial applications. Whether you're simply replacing electromechanical relays or non eco-friendly mercury contactors, need thermal solutions for solid state relays or developing a prototype that will one day revolutionize your company, HBControls can help you streamline your power switching needs.